「するする/やるやる詐欺」の英語表現
be all talk and no action
文字通り「口先だけで行動が伴わない」ということを表す表現です。例えば「彼のやるやる詐欺がひどい」は "He is always all talk and no action."などと訳せます。
promise someone many times that…, but never do
「彼氏の結婚するする詐欺」を説明するには "My boyfriend promised me many times that he would marry me soon, but never does."と表現できます。
always procrastinate|be a procrastinator
procrastinate は「(面倒なので)先送りにする」、procrastinatorは「いつも先送りにする人」という意味で、学生などの会話でよく使われる単語です。やるやる詐欺ばかりで締め切りを守らない人を非難するときは、 "You're such a procrastinator!"と言ってみましょう。また、アメリカ行きを先延ばしにして「行く行く詐欺」と呼ばれていたピースの綾部さんは
Ayabe said he would shortly leave for the U.S. to become a Hollywood actor, but procrastinated it for a long time. 
と表現できます。なお、procrastinate は以下のように自動詞でも使えます。
"I always end up procrastinating"
「詐欺」「詐欺師」の英語表現
詐欺
詐欺師
fraudster| scammer|con man
どれも基本的に犯罪(者)を表すのに使われます。そのため、「するする詐欺」のような軽いケースでは使えず、その場合は lie 「嘘」とか liar 「嘘つき」 の方が適切です。なお、scamの方がfraudより少しカジュアルな響きです。
例文
Ex1:

He has promised me many times that he would pay me back soon, but never does.
Ex2:
夫のやるやる詐欺が酷すぎる
My husband is always all talk and no action.
英語記事
するする詐欺: Japanese Slang 'All-Talk-And-No-Action Fraud'
(開示)以下はアフィリエイトリンクです。下記リンク経由の初回登録・購入につき、当ブログ著者がサービス提供主から紹介料を得る場合があります。
オンライン英会話Bizmates(ビズメイツ)

(著者の受講歴: 計747回 × 25分)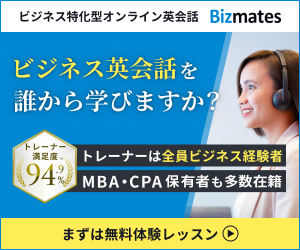 Grammarly
(英文法・スペルミス自動訂正アプリ)